How It works
Airgle counter-top water purification system (WG500) uses three stage of filtration to remove odor as well as harmful chemicals in water such as odor, chlorine, chloramine, bacteria, spore cysts, lead, mercury and other metal pollutants, and softening scale. The first stage goes through a carbon pre filter, the second stage goes through 0.1 micrometer ultra filter (UF), the third stage uses the active carbon filter, thereby improving the water taste, smell and clarity by removing hazardous health pollutants.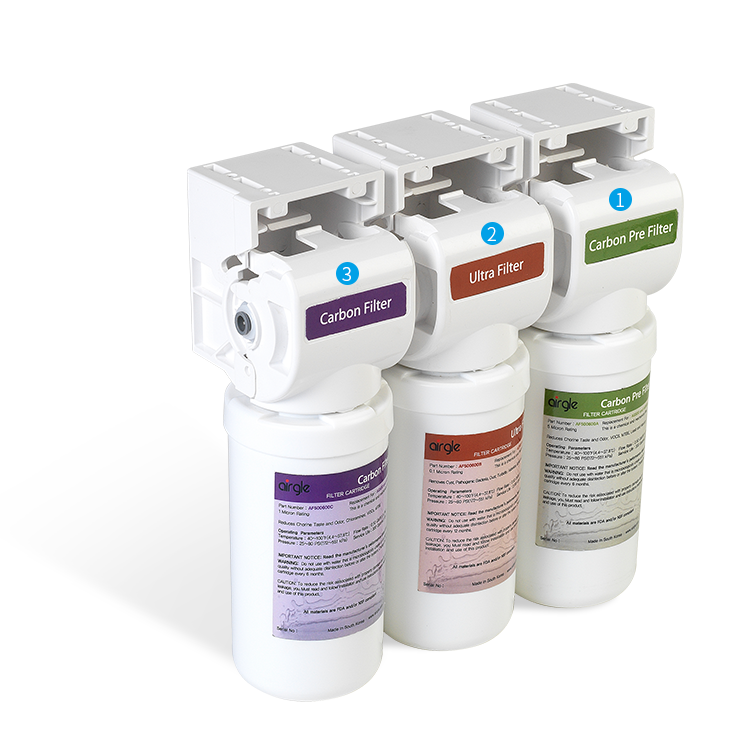 1

Carbon Pre Filter

Removes:Particulate contaminants above 5 microVolatile organic compoundsMTBE ( toxic contaminant methyl tert-butyl ether)

2

Ultra Filter (UF )

KDF + UF membrane

Removes:Particulate contaminants above 0.1 micronsSpore, cysts and bacteria leadMercury and other heavy metal pollutants
3

Activated Carbon Filter

Removes:Particulate contaminants above 1 microVolatile organic compoundsChloramine, spore, cysts.

So pure and clean, born to love
Airgle water purification system is imported and protects you by providing healthy drinking water. Filters water to remove residual Chlorine, Chloramine, particles, bacteria, viruses, volatile organic compounds, water-soluble heavy metals (lead, mercury, etc), and preserves the mineral elements needed for human body and improves the taste of drinking water.
Ca
Mineral Element Calcium
Mg
Mineral Element Magnesium
K
Mineral Element Potassium
Na
Mineral Element Sodium
One-Touch Dispensing Technology
Softly touch the dispenser button on the screen and water comes immediately, convenient and easy. Without going through the tap, eliminating a secondary contamination problem. Drink healthy water whenever you want.
*For first time use, press your water purifier dispenser button about 30 to 40 seconds for initiating touch and control of the dispenser functions, and automatic water cutoff function when replacing the filters.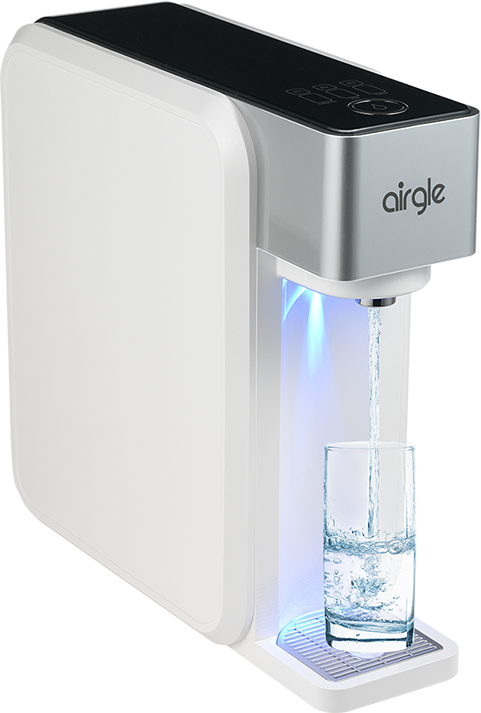 Technological Design
Airgle imported counter-top water purification system has a uniquely designed package and appearance; stylish outlook, small and beautifully detailed design, virtually improves the quality of your life.

Machine Sealed

FDA/NSF Certification

Automated Water Cutoff Function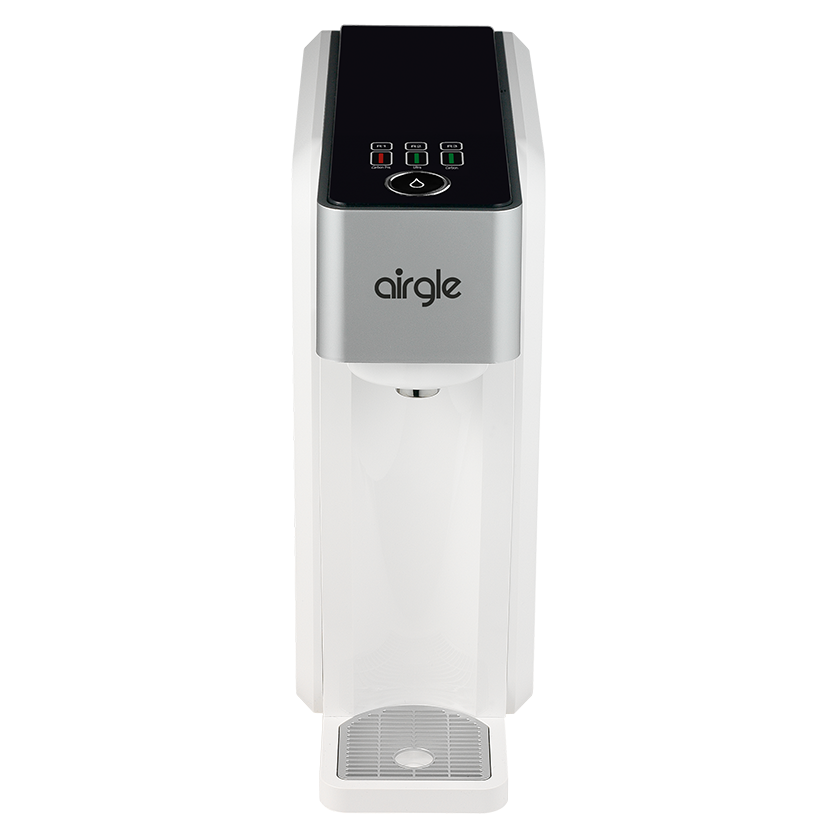 Three-Stage Advanced Filtration

Easy to Install

Easy to Replace Filter Cartridges
Certification Authority
Airgle Water Purification system is certified by FDA/NSF in the United States.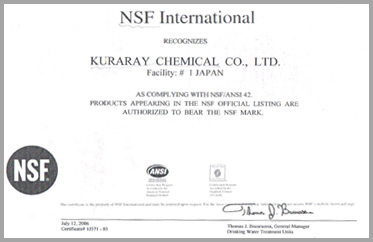 U.S. Health Foundation Certification- Activated Carbon
U.S. Health Foundation Certification- PE Pipe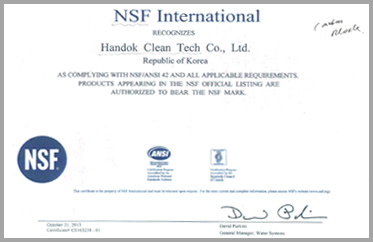 U.S. Health Foundation Certification- Carbon Pre Filter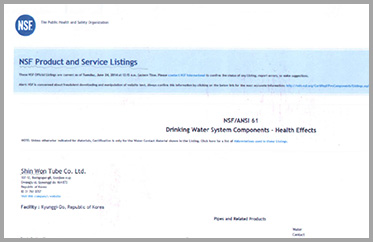 U.S. Health Foundation Certification- Filtration Membrane
After- sales Service
Airgle imported water purification system comes with a one year warranty. Over the years, the Airgle team has been working hard to provide the best after-sales service to our customers.